Our Products
At the Bed Centre Grimsby we Provide free standing furniture to suit any bedroom, Our bedroom furniture collections will make any bedroom the perfect space to unwind, relax, and get ready for a comfortable night's rest.
Electric adjustable beds make life easier for those suffering with illnesses that affect their mobility or cause chronic pain. Whatever your ailment, these beds and adjustable mattresses can manoeuvre into the optimum position for you to get a comfortable night's sleep.
Bedsteads frames are usually made of metal, wood, faux leather or upholstered becoming an increasingly popular option. They're usually a more decorative option, with different colours, finishes and styles to choose from.
We have a range of wooden bunk beds, which are made from hardwood, as well as stylish contemporary metal bunk beds which have been designed to be robust and would certainly look great in any child's bedroom.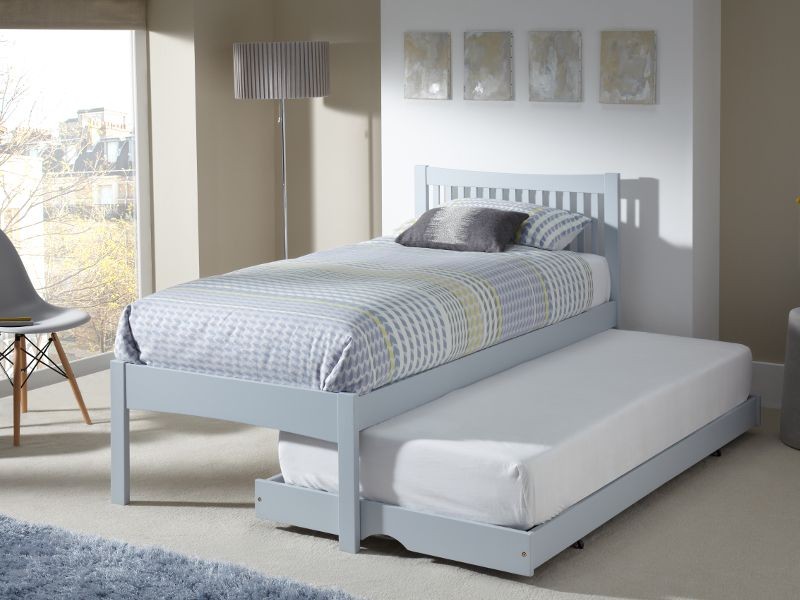 As with all wooden or metal guest beds the guest bed will raise to the same height as the main bed, allowing you the option to make this into either two separate beds or pushed together to make a Kingsize or Super Kingsize guest bed.
We offer a choice of either hardwood or metal daybeds, providing a charming addition to almost any room, an inviting place to sit and relax or lay down. Our sumptuous day beds are available in various styles, colours and finishes
Our headboards range from stylish, modern, traditional and contemporary designs which are available in fabric, faux suede, faux leather, leather, wooden and metal.
All of our Protect-a-beds mattress protectors are breathable, washable, tumble dryable and provide superior protection and come with a 10 Year Warranty.
Ottoman beds offer fantastic storage, where the entire base of the bed can be easily lifted up to reveal storage space inside the frame of the bed. Our ottoman beds are available in various fabrics and colours.
All of our Talalay Latex and Memory Foam pillows are pressure relieving, they are all hypo-allergenic, making these pillows the perfect accompaniment for all users, particularly those who suffer with allergies.